Regular price
$105.00 USD
Regular price
Sale price
$105.00 USD
Unit price
per
Sale
Sold out
The Effort versus Results Indicator is a powerful tool that delves into the relationship between trading volume (effort) and its corresponding price action (result) on each bar, presenting this analysis in an intuitive "stacked bars" visual format. Employing a sophisticated technique known as the "Relative Rate of Flow," this indicator transforms the result data into an oscillating signal, which can be harnessed to trigger trading signals when identifying bullish or bearish trends over a user-defined number of bars.
Drawing inspiration from Volume Spread Analysis and Wyckoff theories, the indicator skillfully merges these concepts into a visually appealing stacked presentation of price and volume bars. This design simplifies decision-making for users, offering a clear and concise view of market dynamics.
Furthermore, the Indicator boasts multiple concealed plotting options, empowering users to seamlessly integrate it into their automated trading strategies for enhanced efficiency and precision.
Features

- VSA & Wyckoff
- Trend Direction
- Confluence
- Buy, Sell, Continuation
Supported Systems

NinjaTrader 8, Bloodhound 1 or 2, Blackbird 1.0, and NinjaTrader Strategy
Share
View full details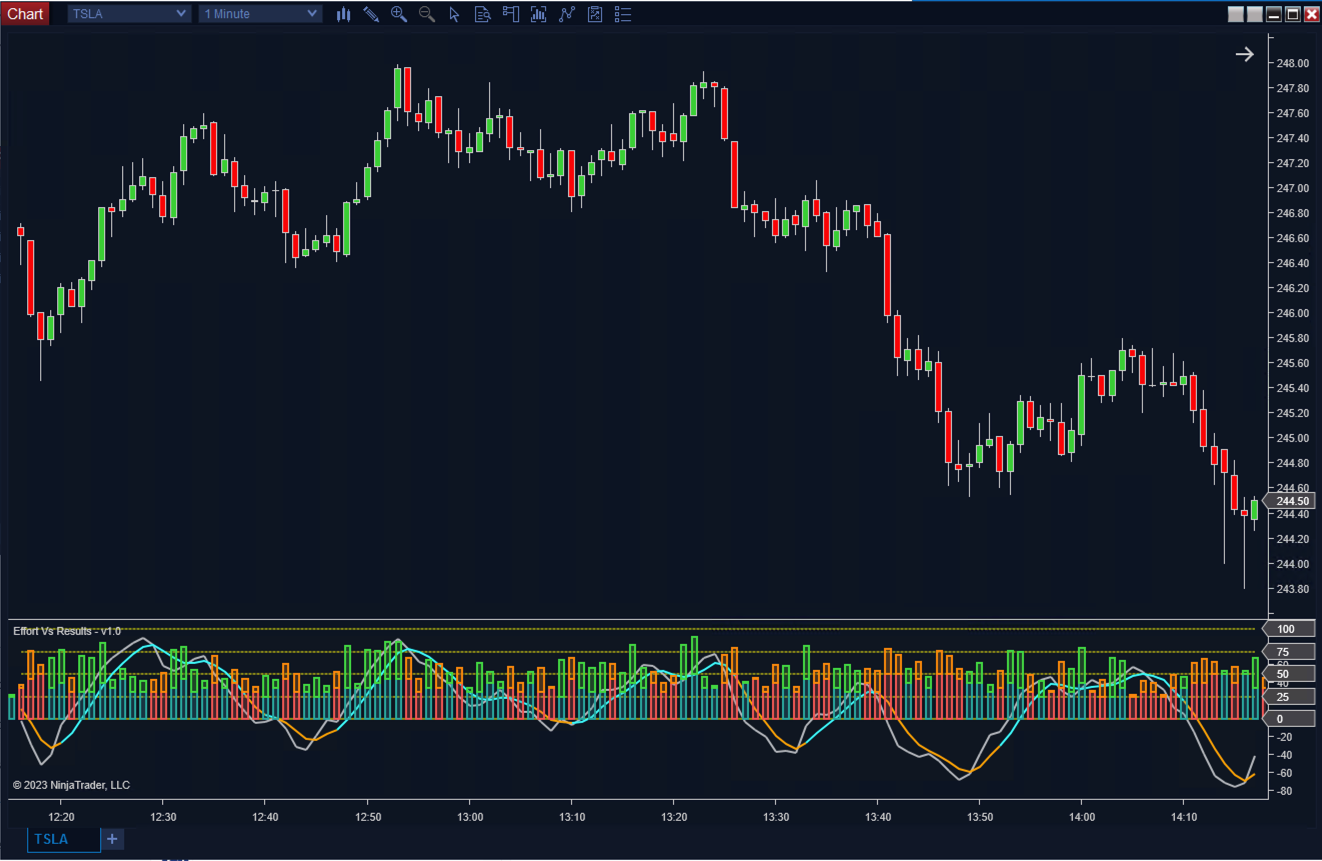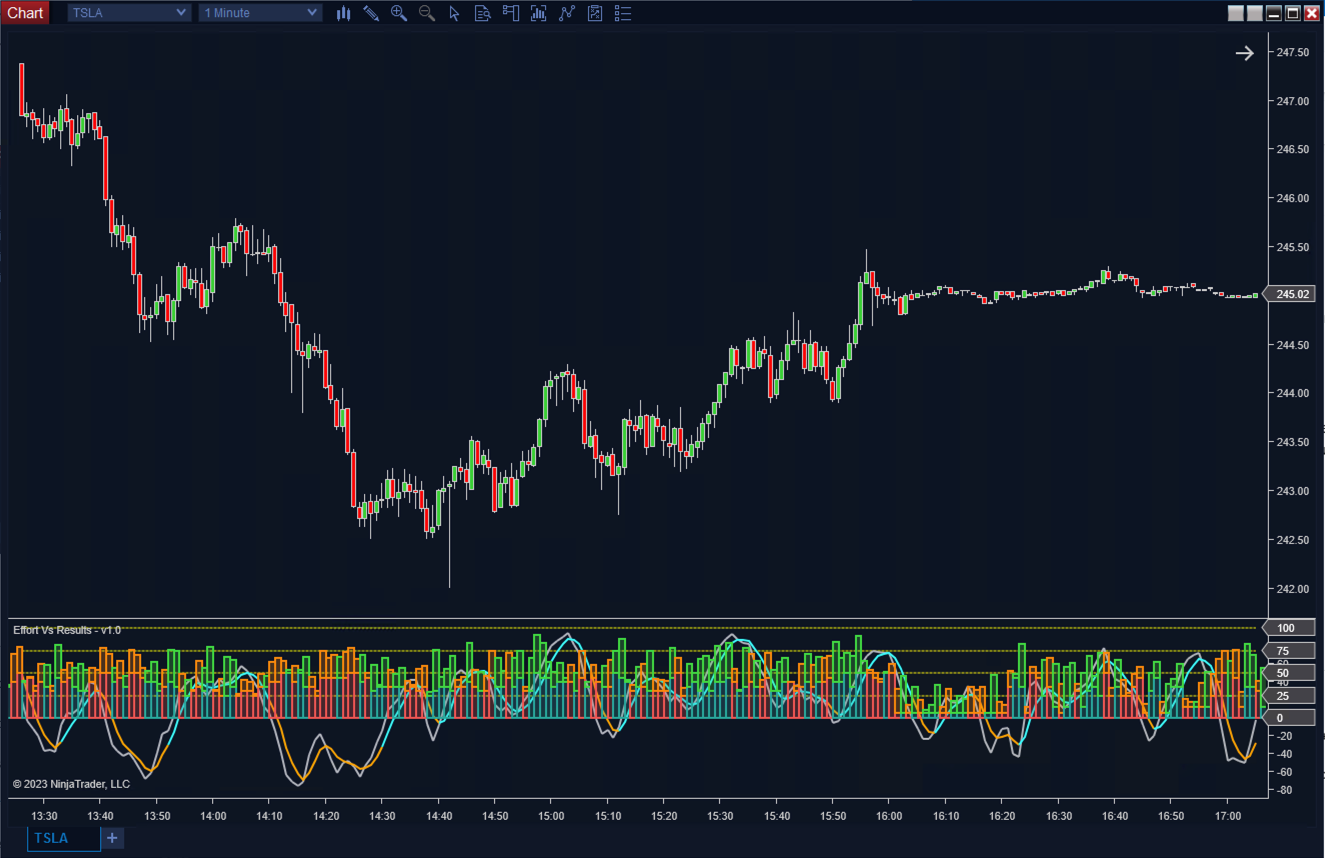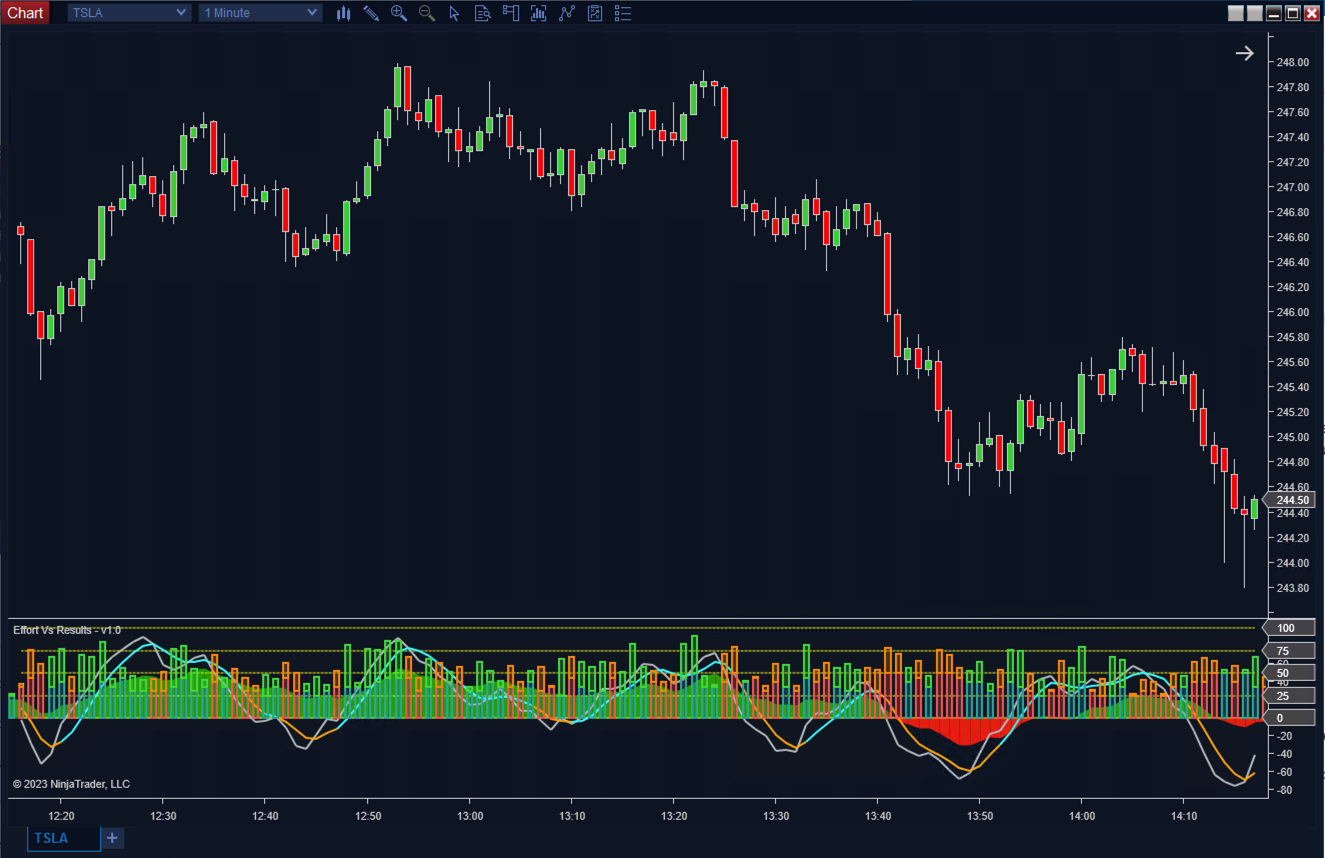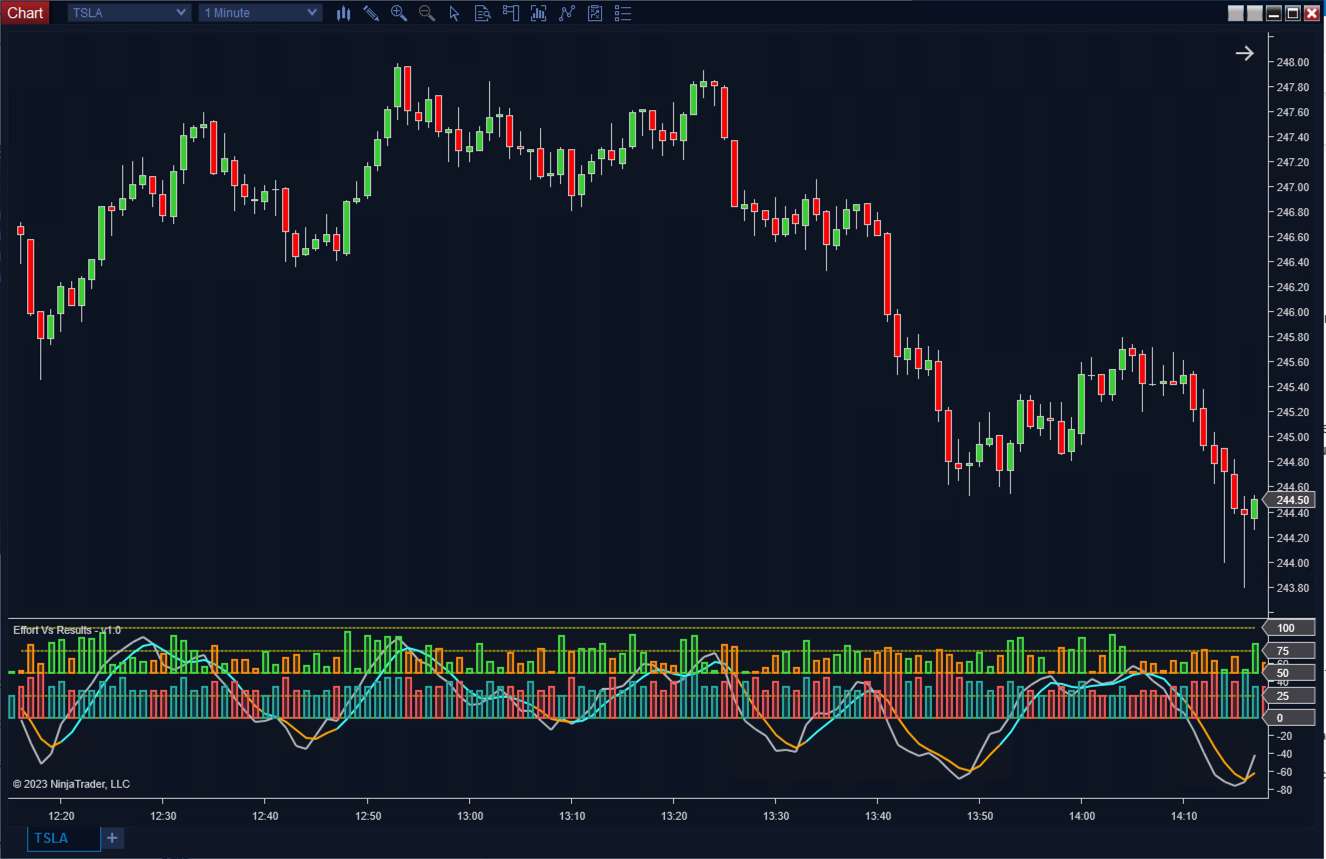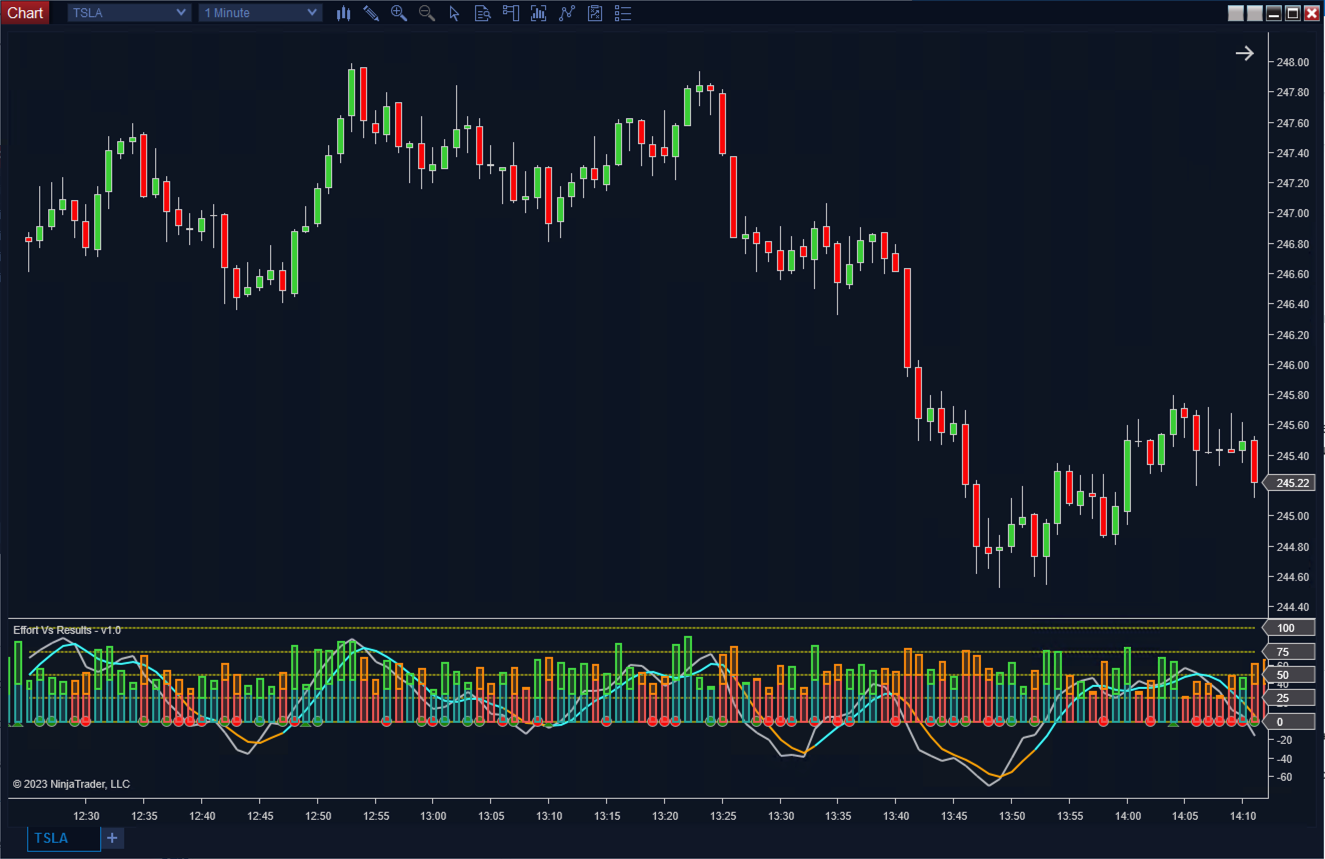 License Terms

Prices presented above are per Single Machine.

Version minor upgrades and bug fixes are included within the lifetime license. For more license details, review Terms of Service

Refund Terms

7-days 100% money back guarantee when trial licenses was not offered for the customer. For more details, review Refund Policy